Inspiring Young Minds to Launch Big Dreams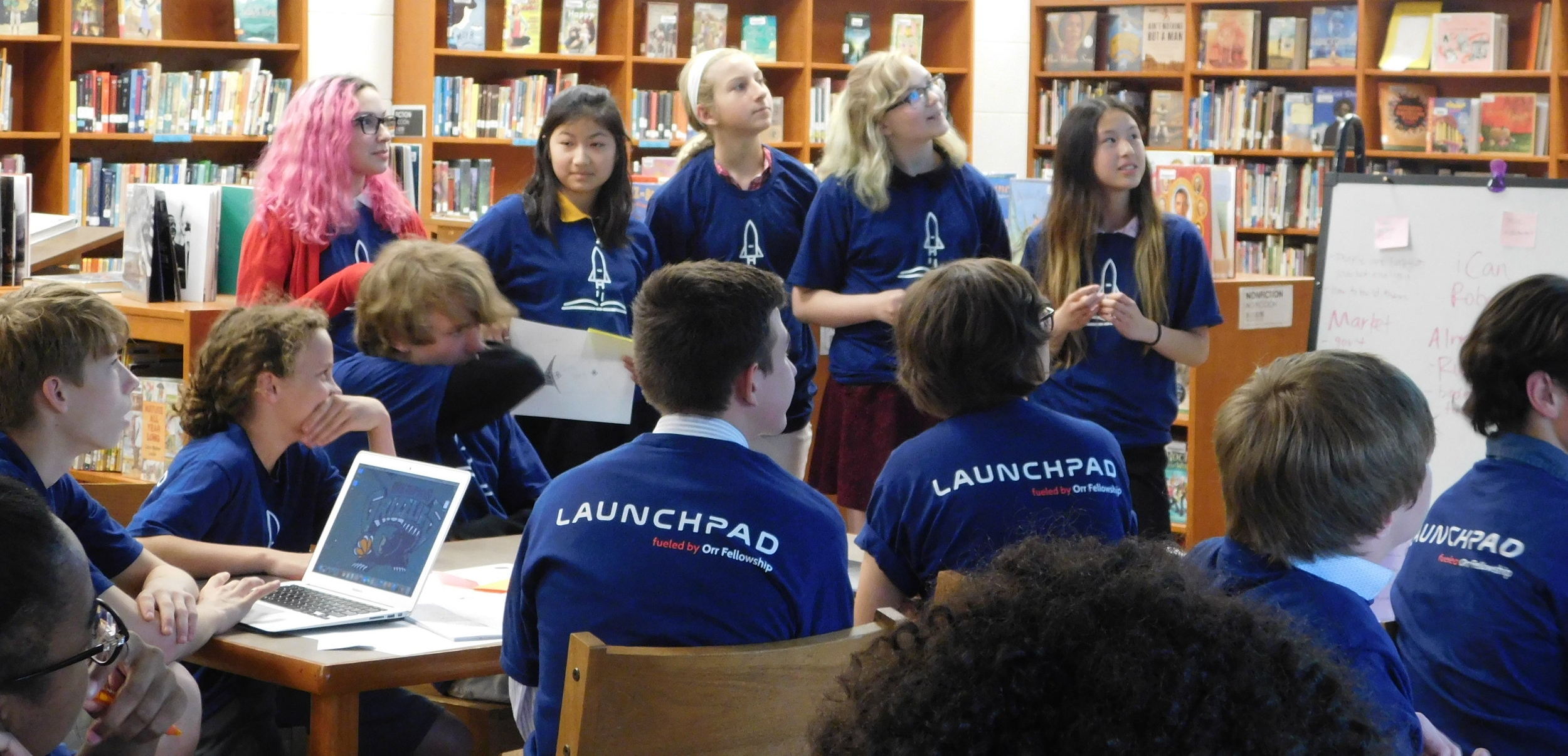 Launchpad is a curriculum-based workshop series providing 8th graders in Indianapolis an opportunity to develop entrepreneurial understanding and design thinking, while also promoting their ability to make an impact in their community. Over the course of the program, Launchpad volunteers guide students in understanding key concepts and applying innovative processes to develop their own ideas and products.
Launchpad began with a question: How can Orr Fellowship have a meaningful impact on the Indianapolis community and engage its greatest asset, Orr Fellows themselves. Guided by the same entrepreneurial spirit which led to the creation of Orr Fellowship in 2001, Launchpad was first piloted in 2016 to bring an understanding of entrepreneurship to underserved youth in Indianapolis and inspire them to turn their own dreams into reality.
Launchpad is continuing to expand by collaborating with more schools in the Indianapolis community. In working with both new schools and our existing partners, Launchpad is continually improving the curriculum and overall experience. Learn more about our curriculum.